A late re-cap and an early analysis.
October 11th, 2012 | by: Kazi |

Comments Off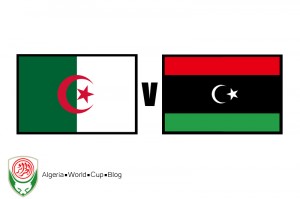 It was about time I uploaded this no?
So, that game was something eh?
There's a lot to say but as always, nothing happens before the player ratings are handled.
• Rais Ouheb M'Bolhi – 8/10 – A stalwart performance from M'Bolhi, one of his best yet, coming at a time when his position was most under fire due to his lack of game time. Was extremely brave coming out for the ball and was fast to react on more than a few occasions.
• Djamel Mesbah – 4/10 – Not a good day at the office for Mesbah, whose form for AC Milan seemed to have translated into his form for the NT in this game. His crossing was uncharacteristically poor for him whilst playing for the National team, hardly ever passing the first man. Made a few mistakes too.
• Carl Medjani – 7/10 – Thoroughly enjoyed himself in the game. I can't remember an occasion where he put a foot wrong. Chased down every ball and every player he could. Perhaps his best performance wearing an Algeria shirt. If he keeps this up, even with a fully fit Halliche or Bougherra, he could very well pose a proper problem for Vahid's selection for the starting lineups in the future.
• Essaid Belkalem – 8/10 – Man of the match for me. His first cap and he beasts the whole way. The standout example of his display was when trying to run the ball out for a throw in, the Libyan player pushed him using a lot of force, yet Belkalem barely moved. Made plenty of decisive tackles and was very strong in the air. The hype was true.
• Liassine Bentaiba-Cadamuro – 6/10 – Was much better in his second cap. Linked up with Feghouli well on more than one occasion and was highly influential on that right wing. Libyan tackles hampered his game though, as he picked up a knock and was subbed off at the half way mark for Tedjar.
• Mehdi Mostefa – 6/10 – A more impressive display from Mostefa for the NT this time round, playing in his preferred defensive midfielder position. Showed good composure on the ball. Deferred back to the right back position at half time where he felt the full force of the Libyan tackles as Bentaiba did.
• Mehdi Lacen – 6/10 – The Captain had a good game this time round, fulfilling his role as "retriever" to the fullest, taking on more than his fair share of the challenges to the ball. Picked up an undeserved yellow card however, which keeps him out of the next game.
• Adlene Guedioura – 5/10 – Not too impressive from him, he had the Yebda role for us today and whilst he did provide good support offensively, defensively he was lacking and his final balls were going off quite a bit. Missed a great opportunity early on but his work rate cannot be doubted. Put in every last bit of energy he had into the game.
• Sofiane Feghouli – 7/10 – Constantly hounded and harrassed by the Libyan defenders, on one occasion being fully taken out muay-thai style. But his talent still shone through. Obvious highlight of the night for him is his ingenious feint over the ball leaving the ball for Soudani to score. It's the little things he produces like that which have the biggest effect.
• Foued Kadir – 4/10 – Was as weak as Mesbah on that left wing this time. Like Mesbah, he showed plenty of pace and vigour going forward but everything besides that was lacking. Delivery and finishing were all off today from the man who scored our fastest goal in quite a few years last time out. Hopefully, like Mesbah, it is a blip and we'll see his better form next time out.
• Islam Slimani – 7/10 – Boy can this guy work. I haven't seen tenacity and stamina like this since Ziani was playing on the pitch. He can run and run and run……and run. A testament to that is the fact that he was still running right at the death to set up Soudani for the winning goal. Was lacking that top-end support in order for him to put the goals away otherwise this match could have been done and dusted well before the 60 minute mark.
Substitutes:
• Saad Tedjar – 6/10 – Showed a lot of strength on the ball and the Libyans struggled to hack at him the way they had done with Bentaiba and Feghouli, adding physical reinforcement to that right side of the pitch.
• El Arbi Hilel Soudani – 7/10 – Came on (rather late at that) and scored the only goal of the game, showing composure and control right when it mattered. Was the subject of the fiercest of Libyan tackles (one of which was a blatant red card but knowing African refs apparently they only give reds if you play against Egyptians in a Semi-final *AHEM*) Showed that he could have made even more of an impact if he was brought on earlier.
• Rafik Djebbour – N/A – Barely had any time to participate in the game. Yet he was the main focus of the brawl that ensued after the game, along with Slimani and Medjani.
Man of the match was clear for me. It had to be Essaid Belkalem. His first cap for the NT and he bosses it. Strong tackles on the ground, good positioning, great anticipation and a beast in the air. Bougherra was right when he cited him as his successor. I can see him doing very well for us in the future. It is no exaggeration to say that this time last year he was fighting for the sake of his career, getting an injury that could have ended his career, but the FAF spared no expense in getting him the best treatment possible. Thank God it paid off.
One thing that quite evidently bothered many fans (particularly on this blog) was the non-inclusion of Boudebouz despite being on the bench. After seeing the Libyan tackles, I think it's fair to say it was probably for the best he didn't play. That's just too dangerous a situation in which to risk a talent like Boudebouz, who isn't as bulky as we'd want him to be. That was probably also a factor in the delayed introduction of Soudani and Djebbour.
Vahid's policy of hunting down the opposition with the possession has come through, with his high-pressing tactic more obvious in this game then ever. However, the Libyan opposition seemed capable of combating it with their physicality. It eventually did pay off with Soudani, Slimani and Feghouli being situated so high up the pitch they were able to counter with vicious efficiency.
Which brings me onto my next point, Soudani's introduction into the game was a windfall. Slimani and Feghouli suddenly seemed to have so much more vigour about them, whilst the Libyan defence suddenly looked far more rickety. He had the pace and strength at that time in the game to really give the opposition a migrane, doing well to annoy them and get up their noses at every opportunity up until he scored.
Our game was initially strong with the Libyans on the ropes from the get go. We created opportunity after opportunity for around 10 minutes right up until the Libyans upped the physical nature of the game, breaking it up. It was at that point where our game got rather scruffy, looking for the long ball and so on. Our defenders previously hadn't had anything to think about but when the game turned gritty they had to deal with the occasional quick counter, which they managed to more or less every time with strength and assurance.
The interplay between the players on the flanks was interesting, linking up with that side's central midfield support to tear open the opposition in order to find space to make that bursting run. Guedioura combined well with Feghouli and Bentaiba, whilst Lacen did his best to get Mesbah and Kadir moving forward. Mostefa did a good job supporting them through the middle, a good display in his natural position.
One thing that has begun to worry me in the attitude amongst the fans regarding our new team, is the level of expectation which they have formed for certain individuals on our team. Yes some are already class players, yes some could become even better, but these players alone are not the solution for our talent issue. They will remain with us for as long as their legs can carry them and it is important for us to ensure that we do not let our team become carried by them. Feghouli, Boudebouz, Abeid, Belfodil, Ammari et al, are all strong prospects indeed. But they cannot be considered a permanent solution to an issue which has hampered Algeria in the past, which is ensuring the nurturing of good young players.
Yes they're great players with the potential to be even better, but we can't risk falling into the same trap the likes of France, Turkey and Japan have fallen into in the past, whereby there will be an individual in the team or a group of individuals who are talented enough to carry the side on their backs but once they call it a day, the team free falls into crisis. They fell into freefall because they didn't have anyone to replace the likes of Zidane, Hakan Sukur, Hasan Sas, Nakata, whom they depended on massively at the time.
We can't become like that, otherwise things will just go back to the way they were in the 1990's after the likes of Belloumi, Madjer, Assad and Dahleb stopped playing. So yes, enjoy these players whilst we have them, but we have to remember that the job in terms of ensuring continued success isn't over. Yes the U20 and U17 results have been mixed in fortune but Nobilo knows what he's doing. The U20's last week got their first win in the U20 Algerian League in which they are participants. The Paradou Academy is finally beginning to send its players to clubs where they can further develop. The Algerian League has the natural raw talent, but training from the youth upwards is lacking in order for it to become a good league of high technical ability as opposed to being based on pace, physicality and the ingenuity of a few individuals on each side.
Now, onto the rematch this Sunday. The list for the players selected is as follows:
Goalkeepers:
Rais Mbolhi
Azzeddine Doukha (USMH)
Mohamed Lamine Zemmamouche (USMA)
Cédric Si Mohamed (JSMB)
Defenders:
Essaid Belkalem (JSK)
Abderrahmane Hachoud (MCA)
Mokhtar Benmoussa (USMA)
Carl Medjani (AC Ajaccio/ France)
Mehdi Mostefa Sebaa (AC Ajaccio/ France)
Rafik Halliche (FC Fulham/ England) – Replaced through injury by Ismael Bouzid (USMA)
Betnaiba Liassine Cadamuro (Real Sociedad/ Spain)
Farouk Chafai (USMA)
Midfielders:
Hocine El Orfi (USMA)
Adlene Guedioura (Nottingham Forest/England)
Sofiane Feghouli (Valencia/Spain)
Saad Tedjar (USMA)
Abdelmoumene Djabou (Club Africain/Tunisia)
Ryad Boudebouz (FC Sochaux/France)
Foued Kadir (Valenciennes/ France)
Khaled Lemmouchia (Club Africain/Tunisia)
Yacine Bezzaz (CSC)
Hamer Bouazza (Racing Santander/Spain)
Forwards:
Islam Slimani (CRB)
El Arbi Hilel Soudani (Guimares/Portugal)
Mohamed Amine Aoudia (ESS)
Reserves:
Ahmed Gasmi (USMA)
Djamel Mesbah (AC Milan/Italy) – Reserved due to injury
Moustapha Djallit (MCA)
Mohamed Seguer (USMA)
A much changed list from the last time we got to see the Fennecs play, mainly due to the suspensions of Lacen and Djebbour, as well as the injuries to Mesbah and Halliche. These are four strong players in the squad that we might have needed in order to maintain the standard of play. But what we have lost we've made up, in seeing the return of the in form Aoudia (A striker like Slimani, big and powerful, my favourite kind) as well as the warrior that is Khaled Lemmouchia. The man will be a thorough replacement for Lacen, using his tenacity and strength to hound his opponents into either giving up the ball or backtracking. We also see the return of midfielder Yacine Bezzaz, a largely forgotten member of the 2009 squad that played so well as a group.
People have asked a valid question, in why Ziani has not been called up as opposed to Bezzaz. The reason no doubt remains the same as last time; Ziani is just too good to leave on the bench. He means too much to the side to bench him, which would be the equivalent of benching your captain. Feghouli and Boudebouz have his position covered, Kadir provides more use as a utility winger and Djabou is an impact sub waiting in the wings. Bezzaz will most probably not see game time in this match.
The added input of domestic players is not without reason. We saw last time out that the Libyans are more than physical, so they will come at us with everything they have this time around in order to get something out of the match. The hit we take in technical ability is a necessary one in order to bolster our physicality.
The key in this game will be using our home support to our advantage. We need to get at the opposition right from the beginning, pressuring them, making them make mistakes and frustrating them. Our chances have to be taken and the play cannot be allowed to get choppy and scrappy again, no matter how rough the Libyans get. Last time they managed to ruin our playing style by making us endure beefy tackles time after time, some bordering on the wildly dangerous. This time we will have to stay focused. If we do that, we could have this match in the bag by the 60th minute.
Starting lineup is pretty easy to predict:
GK: M'Bolhi
LB: Bentaiba
CB: Belkalem
CB: Medjani
RB: Mostefa (Maybe Hachoud but Mostefa is a stronger more physical player)
CM: Lemmouchia
CM: Guedioura
RW: Boudebouz
AM: Feghouli
LW: Kadir
ST: Slimani
I don't know why but I just see Vahid employing a 4-2-3-1 formation this time out. It seems to make more sense in blocking out the opposition. He may however go for the same formation as last time in:
GK: M'Bolhi
LB: Bentaiba
CB: Belkalem
CB: Medjani
RB: Hachoud
DM: Mostefa
CM: Lemmouchia
CM: Guedioura
RW: Feghouli
LW: Kadir/Boudebouz
ST: Slimani
That too is plausible. Either way, I see Vahid bolstering our midfield but putting a little added influence on attacking, hence why I think 4-2-3-1 is the more likely lineup.
Insha'Allah the result is an impressive one, but the realistic expectation will probably be a low scoring game. 2-0 to us I say.
Just a quick note, Nobilo released the list for the U20's selected solely from European sides:
Goalkeepers:
Nassim Torche (Lyon Duchere/France)
Jerome Idir (Istres/France)
Redouane Boufelaas (Mulhouse/France)
Ayyoub Belabbes (Quevilly/France)
Defenders:
Yanis Takerboucht (PSG/France)
Sophiane Boussebaine (Lille/France)
Mokhtar Toumi (Montpellier/France)
Adel Gafaiti (Norwich/England)
Djamel Ibouzidene (Paris FC/France)
Lotfi Fouka (Genk/Belgium)
Midfielders:
Ilyas Aftis (SM Caen/France) – Injured
Abdellah El Moueden (Paris FC/France)
Anis Benrabah (Paris FC/France)
Yacine Hadji (SM Caen/France)
Karim Kouriche (Troyes/France)
Farid Boulaya (Istres/France)
Rachid Ait-Athmane (RC Lens/France) – Injured
Sami Herouat (Stade Reims/France)
Haris Belkebla (Valenciennes/France)
Kenzi Zenadi (Sedan/France)
Attackers :
Bilal Ouali (Stade Reims/France)
Nail Merhouni (Arles Avignon/France)
Mehdi Prevot (Ajaccio/France)
Thomas Izerghouf (Rennes/France)
Khadi* (I've never heard of this player before, his first name is not listed nor his club)
I'm pleasantly justified in my opinions after this list. Ouali, El Moueden, Takerboucht and Ibouzidene all make it, all of whom I listed as being on at least one of the two "Players for the future" list. El Moueden and Ibouzidene we know but Ouali too is a very good talent which we have done well to attain.
No Mandi, Abeid, Ammari, Hammar, Chergui, Omrani or Bendahmane. Omrani hasn't gained international clearance nor has the FAF applied for it yet. Bendahmane hasn't been playing of late as with Hammar. Mandi, Abeid, Ammari and Chergui are all supposedly being groomed for the NT already, with Mandi impressing Kourichi and Vahid very much in the right-back position.
Subscribe

Algeria World Cup Team Blog RSS Feed

Share
Comments are closed